Fred Macbagonluri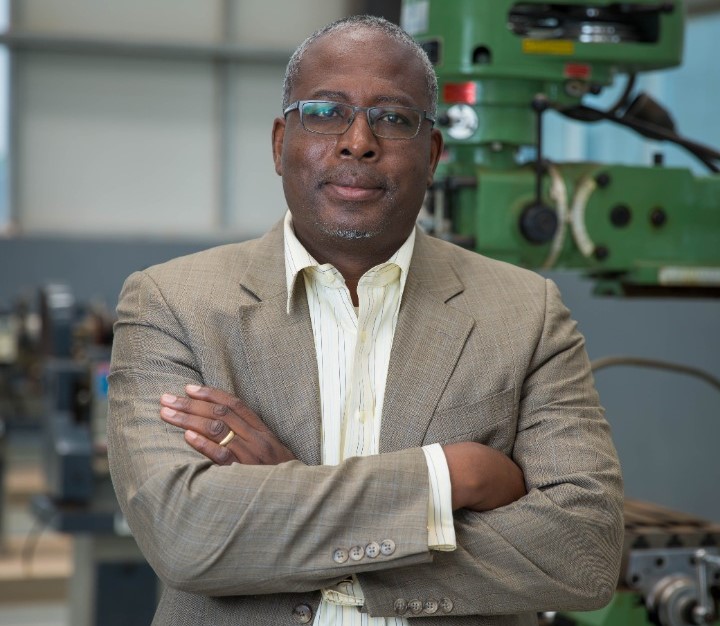 Prof. Fred Macbagonluri
Technical Advisor - Engineering
Fred McBagonluri is a Ghanaian engineer, inventor, novelist, educator and thought leader, who is currently Provost and President at Academic City College. He was previously the founding Dean at the Faculty of Engineering at Ashesi University College. He was also the founding executive director of the Ghana Climate Innovation Center, a new cleantech incubator backed by the World Bank. Prior to his role at Ashesi University College, Prof. McBagonluri lived and worked in the United States. He was the Vice President of the New Product Development Joerns Healthcare in Arlington, Texas.
He has held various roles in engineering, strategy, marketing, and research, and has worked with numerous Institutions in the US, including Princeton University, where he was a visiting research associate, working for Prof. Wole Soboyejo (distinguished Dean of Engineering, Worcester Polytechnic Institute, MA), Siemens Healthcare, and Becton and Dickinson and Co.
He holds a Bachelor of Science degree (Summa Cum Laude) in Manufacturing Engineering from Central State University, with a minor in Applied Math, a Master of Science in Engineering Science and Mechanics from Virginia Tech and a Doctorate in Materials Engineering from the University of Dayton. He also holds a Master of Business Administration degree from the Massachusetts Institute of Technology (MIT).
McBagonluri was the Black Engineer of the year's most promising scientist in 2008 and was the 2009 finalist of the NASA Astronaut Candidate Corps (ASCAN). In 2008, he won the New Jersey State Healthcare Business (NJBiz) Innovator Hero Award. He made incredible contributions to the development of Computer Aided Process Architecture and automation.
As a former director of R&D, McBagonluri made contributions in the areas of computer-aided design, artificial intelligence, 3D data processing and advanced hearing systems. McBagonluri has over forty patents and patents application in his name. He has authored nine books including three novels. He is a member of the American Society of Mechanical Engineers, Society of Manufacturing Engineers, and an MIT Alfred P. Sloan Fellow.